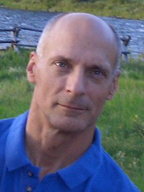 David Anderson is a business development and turnaround specialist with more than 30 years of success leading organizations through transitions — with experience in all phases of enterprise formation and development. Dave has specialized expertise in manufacturing, marketing, financial control, policy, and governance initiatives. He has raised capital, led acquisitions and divestitures, start-ups and shut-downs, completed foreclosure purchases and led businesses through Chapter 11 to solvency.
Dave has a passion for manufacturing, which he believes is a critical wealth-creation element in our economic system. He works actively on a Colorado Springs Economic Development Corporation task force and the Colorado Association for Manufacturing and Technology, to revitalize the manufacturing infrastructure. He also serves on the Board of The Coalition for a Prosperous America, a national non-profit dedicated to macro-economic and trade policy change. While acknowledging the challenges presented by outsourcing and offshore operations, Dave believes that careful nurturing and management of intellectual property can provide smaller domestic enterprise with competitive advantage. He believes that there are as many opportunities as ever to be rewarded for innovation, and he seeks to create these results.
Dave was born in Flint, Michigan and grew up around the auto industry in Detroit, then spent fifteen years with PPG Industries, in a variety of domestic and international financial and operating roles. As a second career, he built an electronics assembly business from one location with fourteen people to six locations with 800 people.
MBA, Harvard Graduate School of Business Administration
AB, Economics, Harvard College