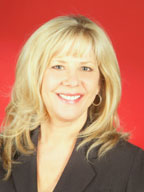 Joni is a senior level executive with over 20 years of demonstrated success in sales, marketing, communications and operations for a variety of companies, including Fortune 100 corporations. She is skilled in identifying new growth opportunities, navigating competitive challenges, and developing highly effective marketing and communications strategies. With her strong background in strategic selling and positioning/branding in competitive environments she has driven the top line successfully. She is recognized as a leader in innovative advertising and public relations promotions, resulting in significant customer gains and awareness. She also has a proven record of leadership in managing account teams and exceeding sales and revenue goals. Joni is dedicated to isolating missed opportunities, transforming sales teams to achieve positive outcomes, and augmenting the corporate bottom line.
Joni's previous experience includes positions as VP Sales & Marketing at Home Box Office (HBO), EVP Marketing & Development at EQ Media, VP at Cygnet Advertising and has consulted with many companies to develop and invigorate branding, marketing and sales programs.
Her excellent sales management record is linked to intrinsic knowledge of consumer needs, and her skills as a dynamic communicator and consensus builder. She is experienced at design, selling, and management of national marketing campaigns. Joni recognizes what it takes to fill, structure, track and motivate effective sales teams to bring about increased top line performance while driving bottom line results.
She is very experienced in product development and launches, competitive differentiation, strategic planning/business models, budget management & forecasting, as well as negotiation & deal structuring. When it comes to planning, structuring, staffing, and execution of sales and marketing plans Joni is an expert with a proven track record of performance.
BA Journalism, Louisiana State University